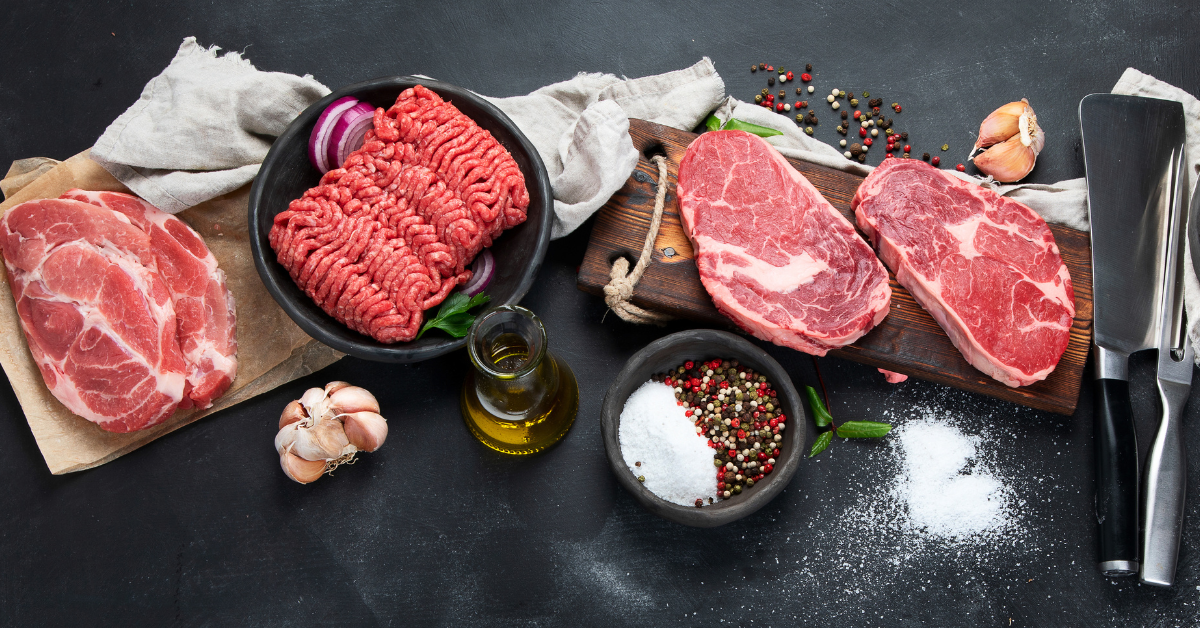 Planning your summer blowout but asking yourself, "How much meat per person?"
It's easy to feel overwhelmed when feeding a large group of people or even just a typical family weeknight dinner. Serving too little meat will leave people hungry for more, while too much meat will leave you feeling overworked and not knowing what to do with all of it. Never mind the trips to the grocery store!
By purchasing meat in bulk, you'll have your meat cuts ready to go in the freezer! All you need to do is calculate what you need, defrost what you have, and you're ready to start cooking.
                 If you're a fan of summer grilling, download our Summer Grilling Recipe Book! You'll find recipes for keeping your family happy all summer!
How much meat per person?
If meat is the central part of your dish, you will most likely want 1/2 of a pound per person. When cooking for 8 people, you'll want 4 pounds of meat. On a typical week night when you're cooking for just 2, 1 pound of boneless meat should be sufficient.
If you're grilling short ribs, consider that the bones can be larger than other rib cuts. This will contribute to the pounds you are weighing. Try serving 3/4 of a pound per person to factor in the extra weight. If you're dishing up some ground beef for taco night, ¼ of a pound per person should be sufficient.
You might want to consider ¾ of a pound for those with heartier appetites. A half a pound might not be enough. Similar thinking with children, who tend to have smaller appetites. Think about cooking half the portion you would for an adult (except for teenagers, who tend to eat more than anyone!). Demographics play a more significant role in meal prepping than you might think.
The graphic below is an excellent place to start when planning your meals for different types of meat: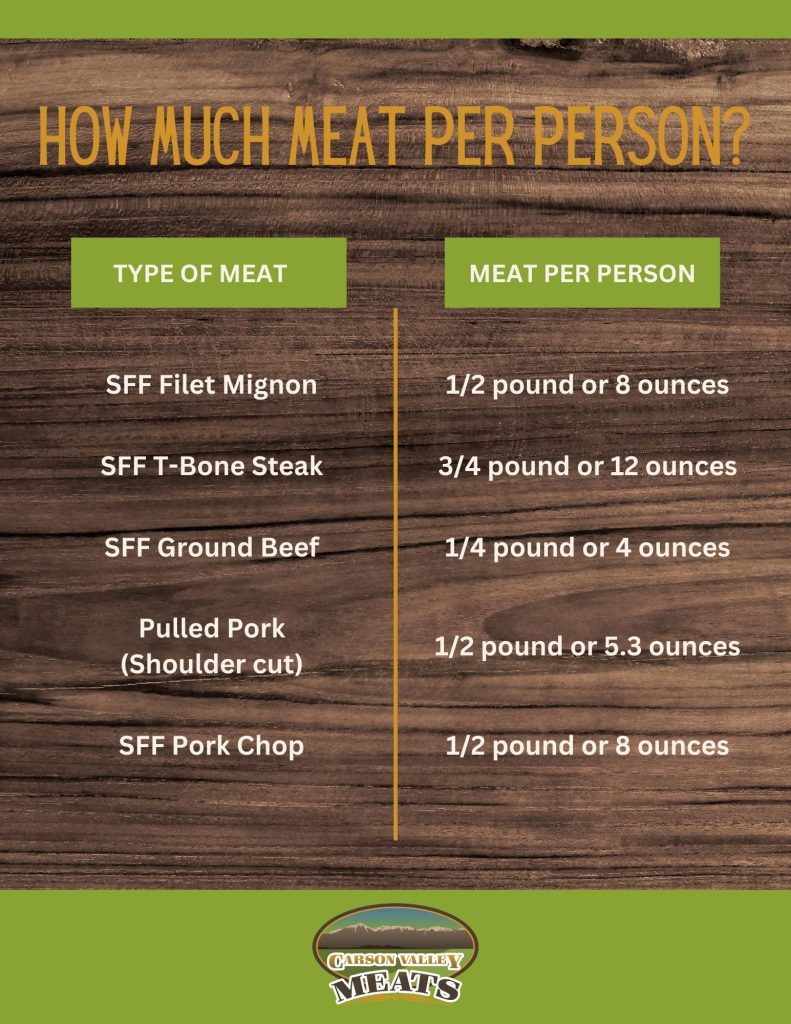 Throwing a Large Party
With a larger group, consider the number of adults and children when planning your meal. This will determine if you need a half or a quarter pound of meat per guest. If you're feeding 20 people and are unsure about age ranges, 10 or more pounds of meat is a great place to start.
When measuring weight, you will also want to determine if your meat has bones. Some times we forget a rack of ribs or a bone-in steak contain more than just meat. This means less meat per guest as the bones occupy space, so plan accordingly. Uncle Al might eat a whole rack of ribs himself while Aunt Pearl may only eat two ribs, and your teenage cousin will demolish anything that's left on the table.
A cooked rib bone will weigh about ½ a pound without meat, so consider adding an extra ½ to ¼ pound per person. A steak bone can make up about 30% of your total steak weight. Adding about another half-pound will ensure no guest leaves hungry.
Whether you're feeding your family, close friends, or a herd of people, plan accordingly but make a little extra just in case. And here's a party-pro tip – cook a bit more than you think you need and give your guests the leftovers as they leave. Karin always says, "Feed 'em right, and nobody goes hungry."