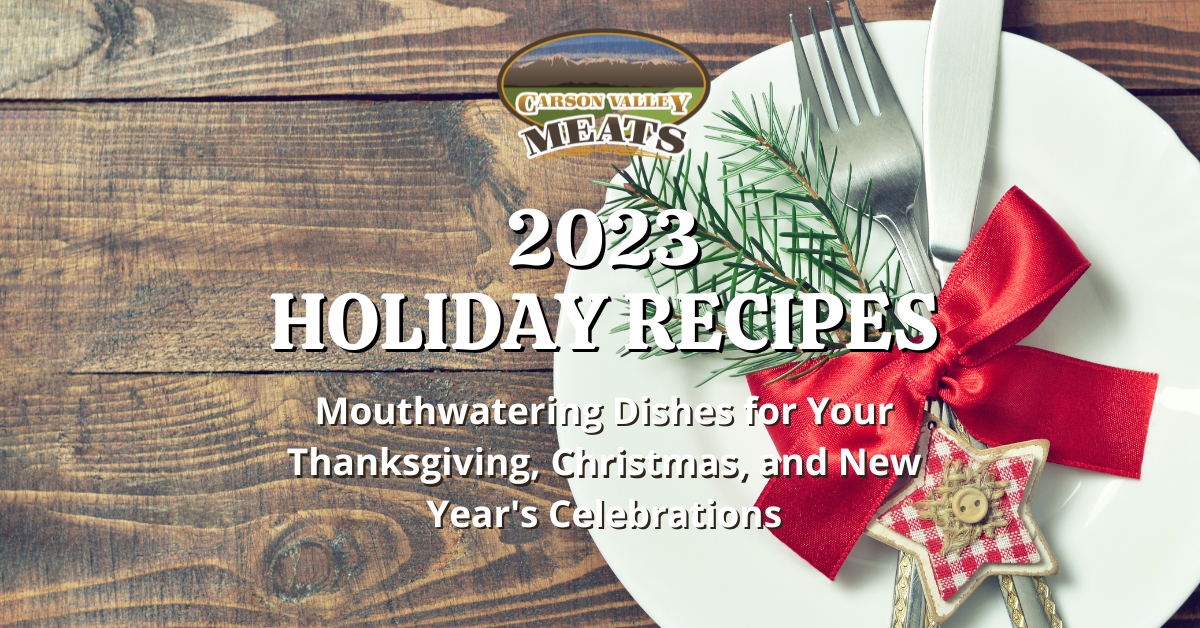 Tis the season for new Holiday Recipes!
Believe it or not, it's that time of year again! The air is crisp, the leaves are falling, and chances of snow are popping up in the forecast- oh my. When it's time to spend more nights at home cozy by the fire, it's time to break out the holiday recipes!
We've gathered our favorite brunch, dinner, dessert, and drinks for all your holiday gatherings, from Thanksgiving to New Year's Eve. These seasonal recipes are a great way to celebrate the holidays and cherish warm memories with the ones you love!
We love spices, herbs, and garlic – so a Garlic Butter Herb Turkey sounded delectable for this year's Thanksgiving meal! If you're tired of cooking your turkey the same way every year, it's time to mix it up! Use your leftover turkey the next day for Black Friday Soup, our recipe for Woodsong Herbs Tea and Spices Black Friday Soup Start. Let the turkey carcass simmer in the soup while you do all your holiday shopping!
Are you not so fond of the traditional turkey and ham for holiday meals? We get it! Lamb is the perfect choice for an elevated dinner! With Sinclair Family Farm lamb loin chops and 7 Hawk Ranch thyme and parsley, this herb-filled meal will be a tender, mouthwatering delight!
Meat Lovers Quiche – The best way to use your leftover Christmas Ham!
Glazed Ham is a popular choice for a holiday dinner. If you're ever stuck wondering how to use your leftover Christmas Ham, a morning quiche is the recipe for you! Made with CVM Farm Fresh Eggs, Sinclair Family Farm pork breakfast sausage, and Sinclair Family Farm leftover ham (see our Glazed Ham Christmas Dinner recipe here), it makes for a quick and easy breakfast after a long night of cooking!
New Year's Eve Tiramisu – A light and fluffy way to start the new year!
Tiramisu is always a crowd-pleaser, so it's the perfect choice for your New Year's Eve gathering! Alpen Sierra Coffee Italian Roast brings this dish (and maybe the rum) to life! It's simple, easy to whip up, and a delicious treat your guests will love.
Pair any of these dishes with our delicious Mulled Wine recipe – a drink that fits nicely with any holiday this season!
We love the holidays here at Carson Valley Meats! There's nothing like spending time with your loved ones over a warm, homemade meal. We hope you enjoy a wonderful season spending time with family, friends, neighbors, and loved ones, spreading that holiday cheer!