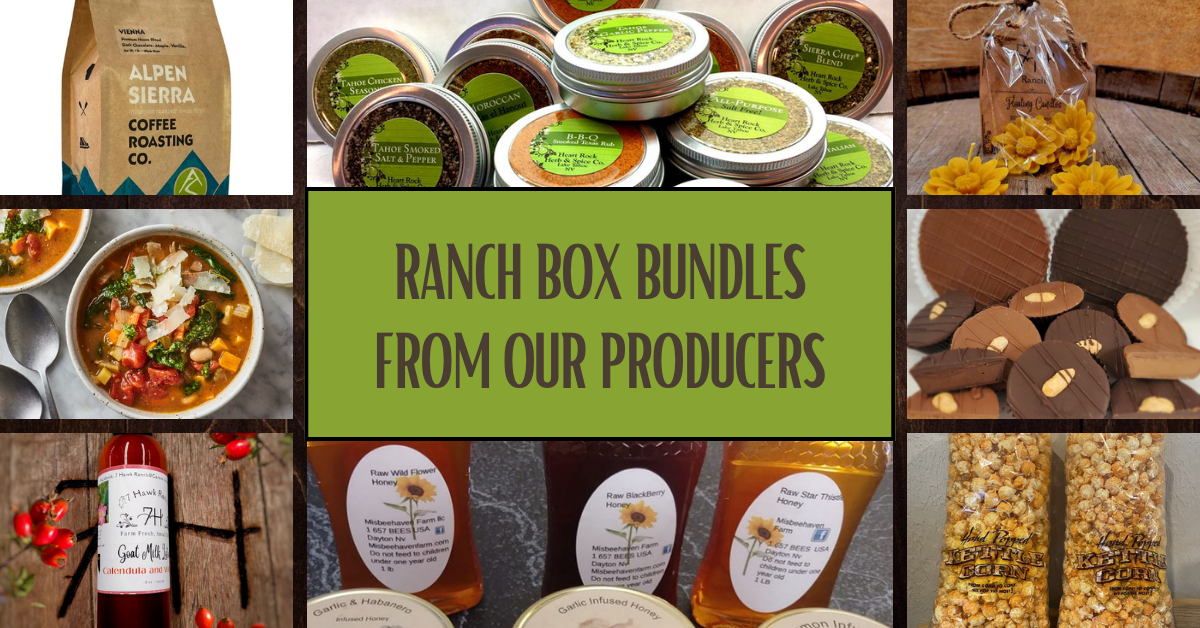 We're lucky to have so many excellent local producers with unique and delicious items. We wanted to give you more ways to try all the amazing items you might not ever even look at, so we gathered our favorite items into themed bundles! Whether you're hosting a brunch, creating a date night at home, or giving a gift to a friend, our bundles are a fun way to use our producers' items in ways you haven't before. Mix and match to match your own flavor profile or see our suggestions below.
Hostess Bundles
A small hostess gift is a wonderful sentiment to friends and family as a thank you for having you over. Kitchen items are a great place to start. We recommend choosing your favorite spices, oils, jams, and honey for your host to try or think about something they would enjoy.
A handmade, locally produced item adds a little extra something to your gift and lets you introduce others to your favorite producers. Nothing feels more intentional than handpicking items rather than running to the grocery store on your way to their house (we all do this!)
Farm Fresh Breakfast Bundle
Having simple items already on hand makes your Sunday morning much easier to whip up a delicious homemade breakfast. Enjoy a slow morning filled with a delightful assortment!
We recommend Alpen Sierra Big Meadow Blend coffee, Misbeehaven Farm Apple Marmalade and Wild Flower Honey, and CVM farm fresh eggs. Add your favorite toast or English muffin, and you're in for a treat. If you're looking for a heartier breakfast, add SFF Pork Breakfast Sausage, your favorite pancakes, and all the fruit you can find.
Breakfast is a great way to mix and match your favorite items. No spread is too large when it comes to breakfast. Our producer's variety of flavors makes it easy to customize your jam, honey, and coffee to your liking! Stick to your favorites or try out a new flavor.
Self-Care Bundles
Who doesn't love a good self-care product? Bring the spa home to you or in a basket to a friend with 7 Hawk Ranch's homemade items, and Chocolate Shoppe chocolate, of course! Self-care products are a great way to help a friend through a rough patch or treat yourself to some goodies. Mix and match the products below!
Date Night Bundles
It's a Friday night, you just got home from work, and you're both exhausted and wanting a night in. It's a good thing you prepped for just this occasion! If you didn't, add the perfect date night items to your Ranch Box now! We have candles, kettle corn, and chocolate. All you need is your favorite wine and movie.
He likes salty, and she likes sweet? Chocolate Shoppe and Nevada Kettle Corn have you covered.
We can't forget the mood lighting! 7 Hawk Ranch candles are a beautiful addition to your candle collection and a fun way to add a little ambiance to your night. We love their Twirled Taper Candlesticks, Fern Pillar Candle, and Floating Beeswax Candles.
These are just a few ideas of how you can mix and match producer items to create fun, easy, and meaningful gifts for family and friends, or for yourself to enjoy! Get creative and add some new items to your order each month. Try something new while still sticking to all your favorites. Shop our Ranch Boxes to get started.