In Carson Valley, agriculture has sustained families for decades and provides Nevada with high-quality local meats and products. Our mission at Carson Valley Meats is to keep the agricultural way of life alive and possible for future generations of ranchers in the area. This is why we are working hard to clean up and revive the old Storke Dairy on Centerville Road to make it a working ranch again, which we purchased in the spring of 2020.
We are proud to be the next stewards of the Storke Dairy property and firmly believe in making the land better than we found it. Bringing back the former glory of the dairy is important and exciting to me. I was always taught if you borrow something, you return it in as good, if not better, shape than when you borrowed it. This is what I fully intend to do with this land.
We have been spending a lot of time over the last few months to clean up the dairy for its new and current tenants. There have been many adventures and treasures we have found recently while reviving the dairy, and we intend to reuse and recycle as much as we can from this property.
An interesting find we dug up is this old pump from the Rocky Slough, which meanders through the property. It says it is from United Iron Works, Oakland, California. It appears to have been used to move water out to reduce the pressure in the slough.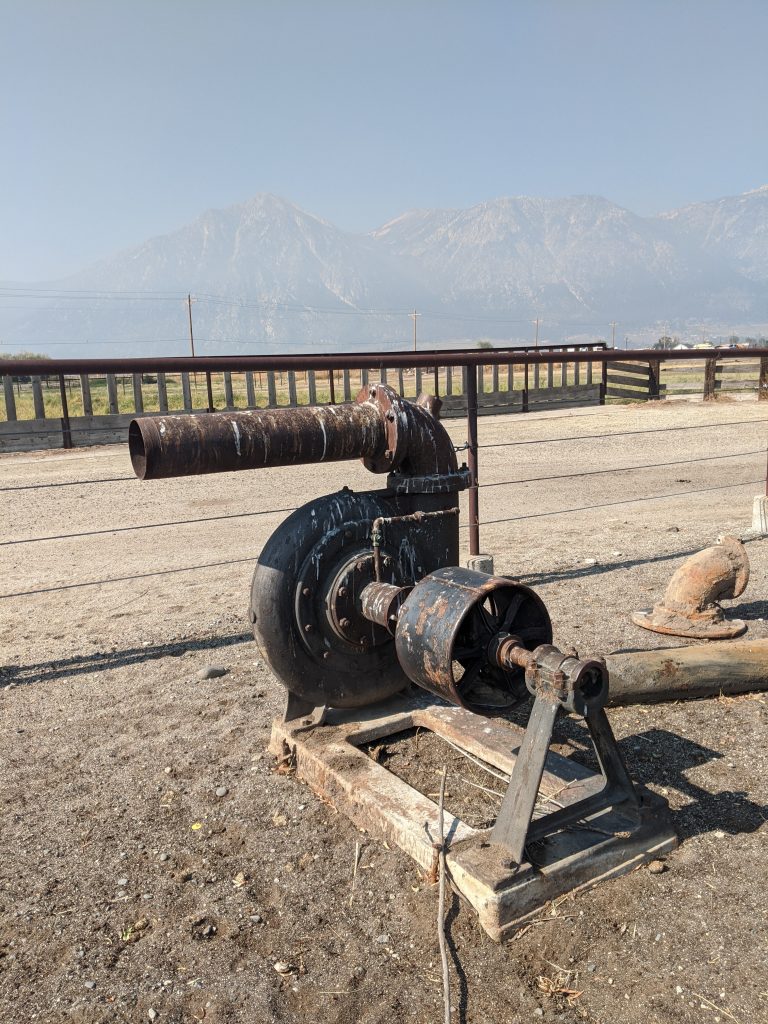 We are taking a lot of care to clean up the slough to improve water flow. This pile of deadwood was retrieved and removed from the slough. Some of it we plan to use for posts for fences. The posts will help the cattle see the fence because they can't see wire and try to run right though it.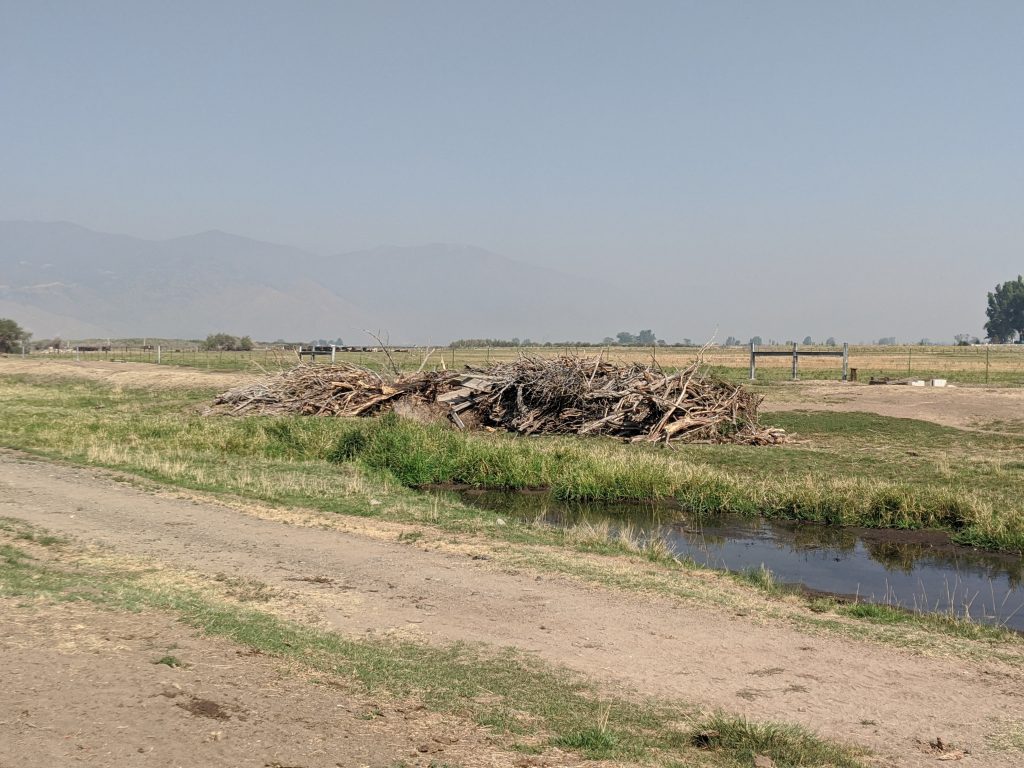 My favorite finds so far is this manure spreader! It has a wood-slat conveyor belt at the bottom that moves the manure through. When we dug it up, we learned the back wheels still roll! Mike towed it with the backhoe from one side of the place to the yard where we are storing some of these amazing finds until we can figure out what to do with them all. It is so cool to see how well-constructed these treasures are and how they can function even after all these years!
We recently finally cleared out the bees that took up residence in a huge hive in one of the silos. Misbeehaven Farm came and removed the hive (the Queen included). While we don't think we will have enough animals on the property to need the grain system, we would like to get it back to working condition.
It has been a lot of work cleaning up the dairy and there is even more work to come, but we are excited to have this property contribute towards meeting the needs of local ranchers and producers. We are proud to be tackling the challenge of restoring this land and property to working condition. Our efforts will hopefully make the property a safer, healthier, and more sustainable place to raise animals and grow foods for decades to come.